Greetings from the Editorial Office of Translational Lung Cancer Research(TLCR).
In the past 2018, TLCR made great progress on publication quality and quantity in view of its publication number, pageviews, citations and PubMed retrievals. Furthermore, TLCR has published a series of high-quality focused issues guest-edited by a number of excellent experts who have been actively involved in the forefront of scientific research and clinical practice.
We would especially like to thank our Editorial Board Members, Guest editors, Reviewers, Authors and Readers for all your support and contribution to TLCR. We wish you a happy, healthy and prosperous 2019!
For more details, please go to the full report: Download PDF.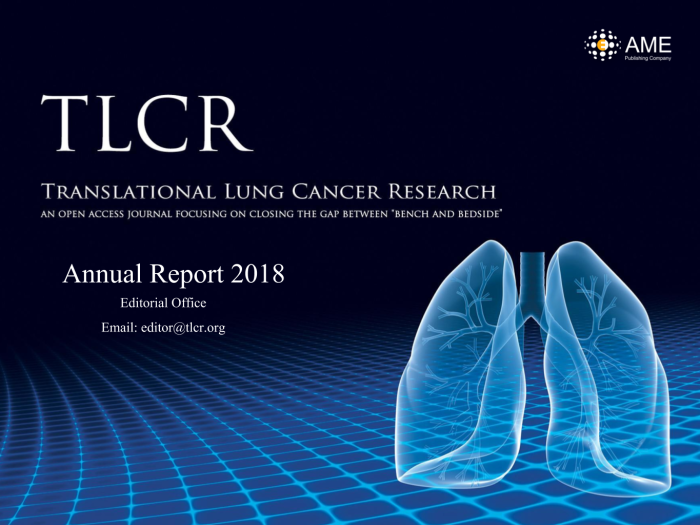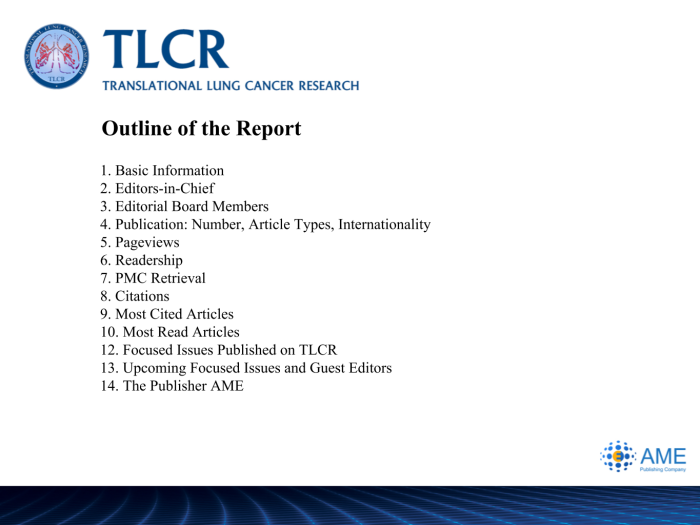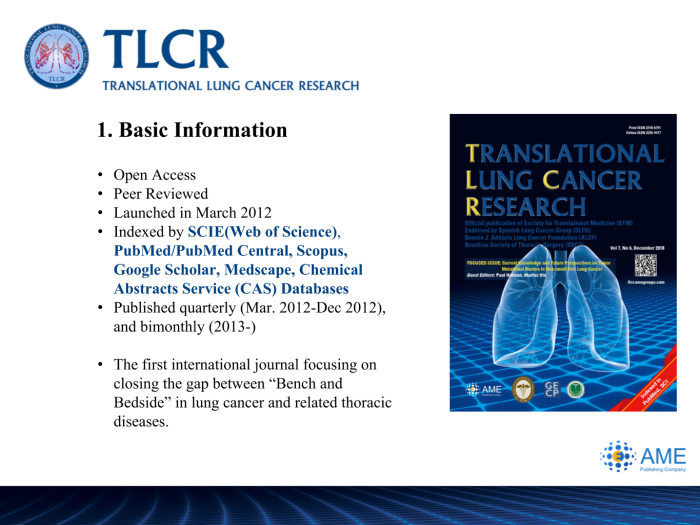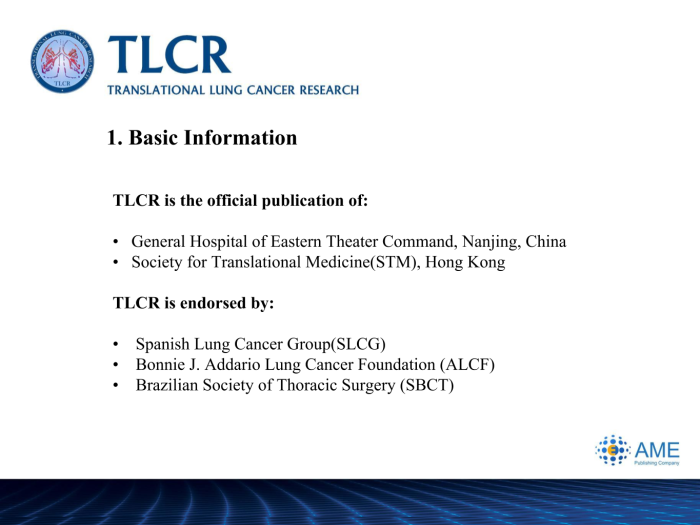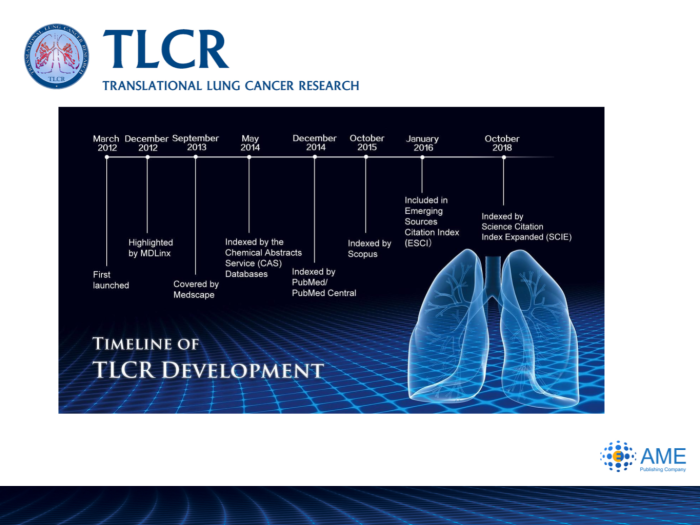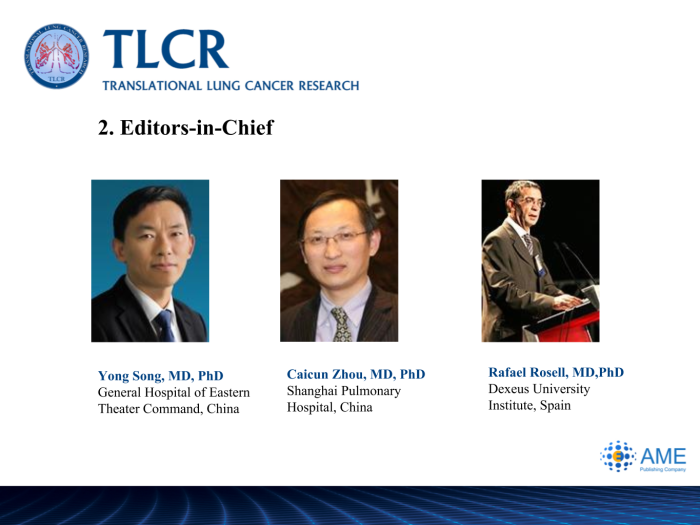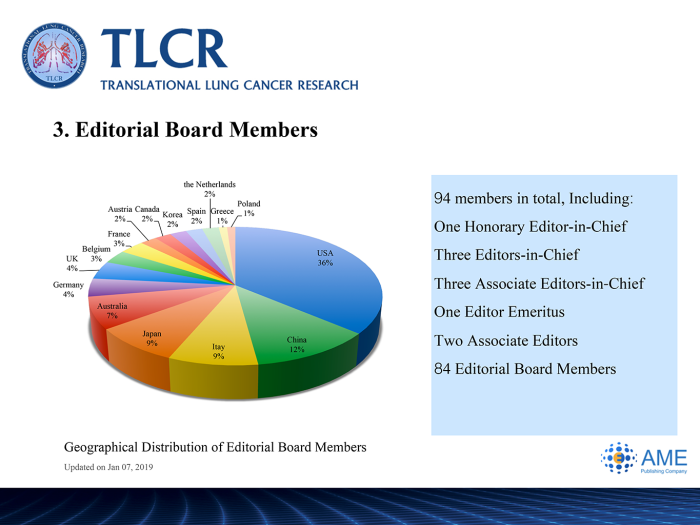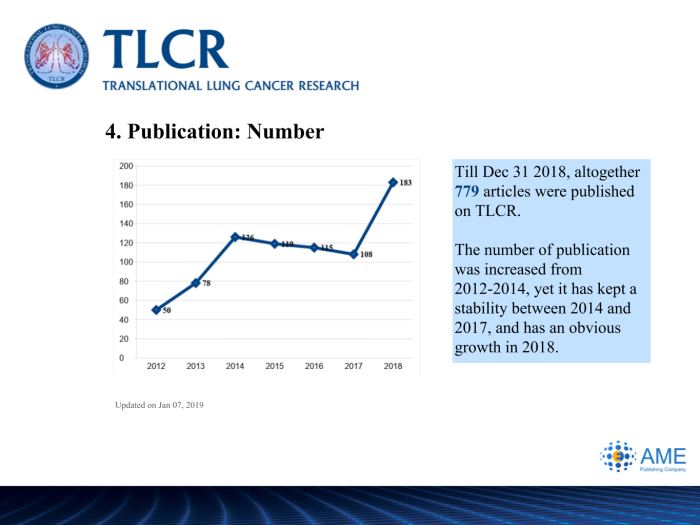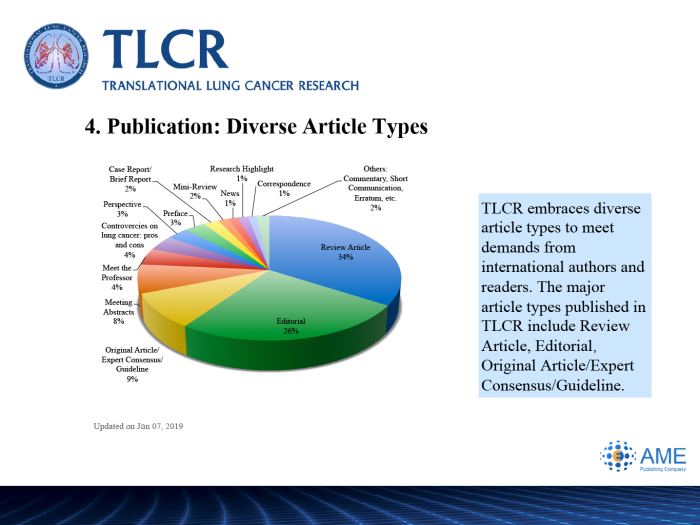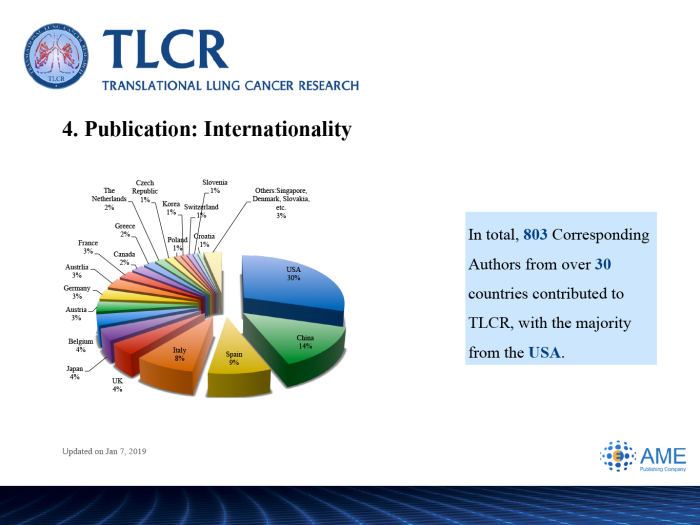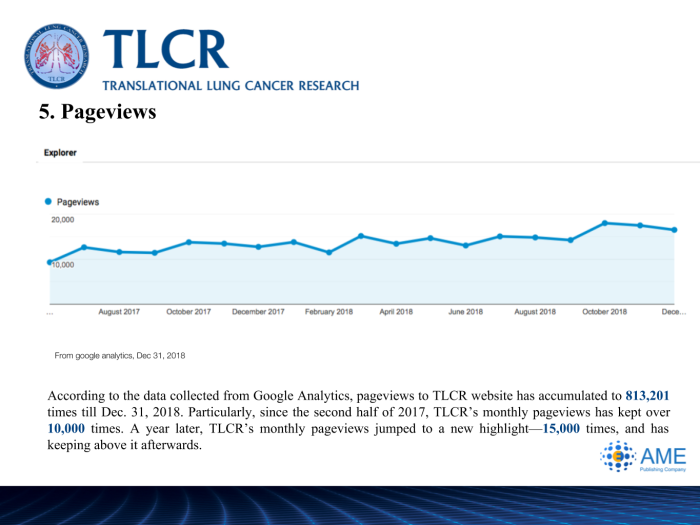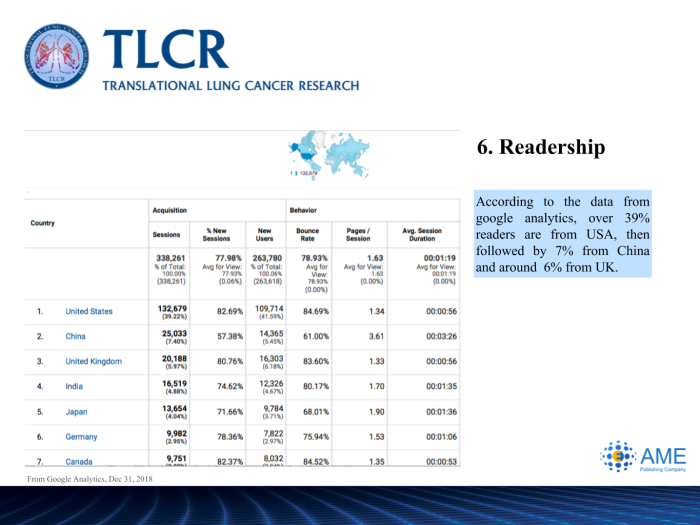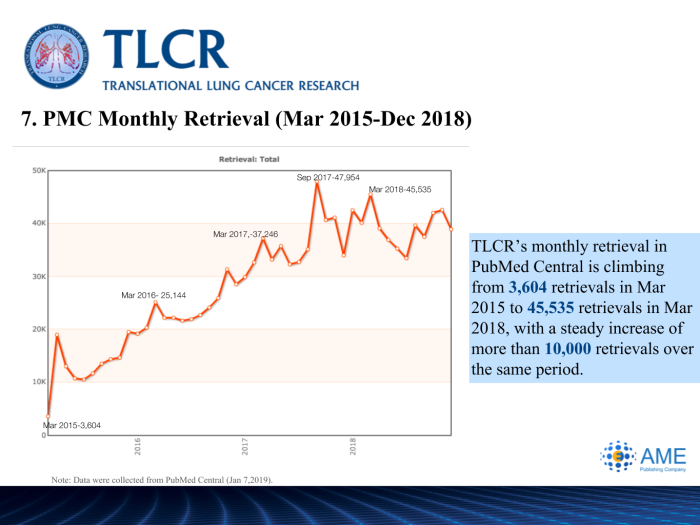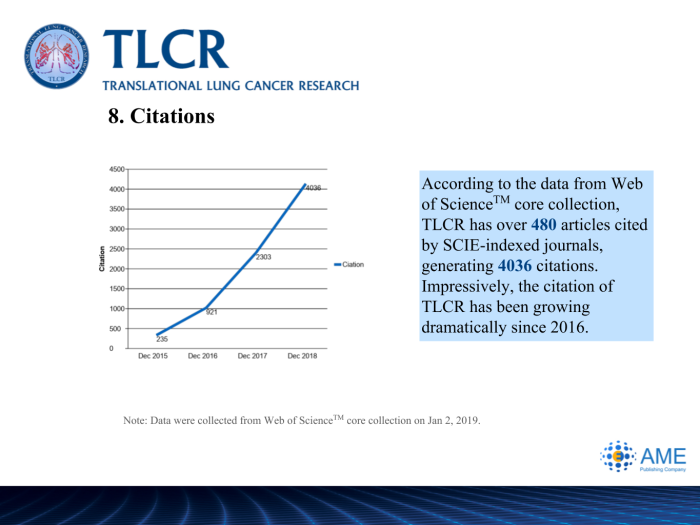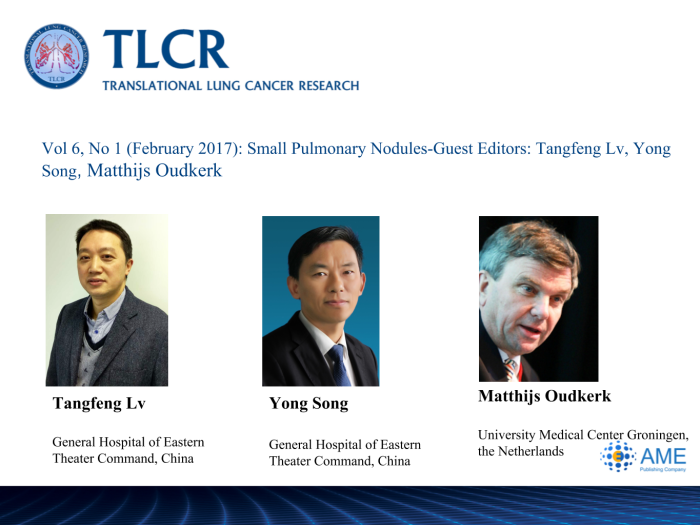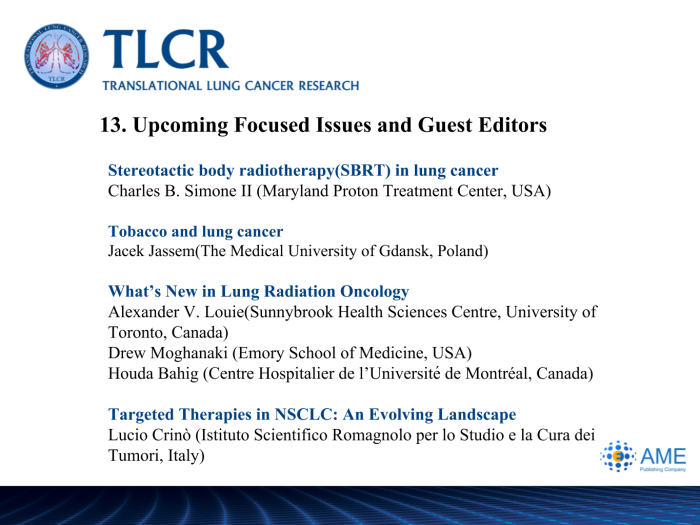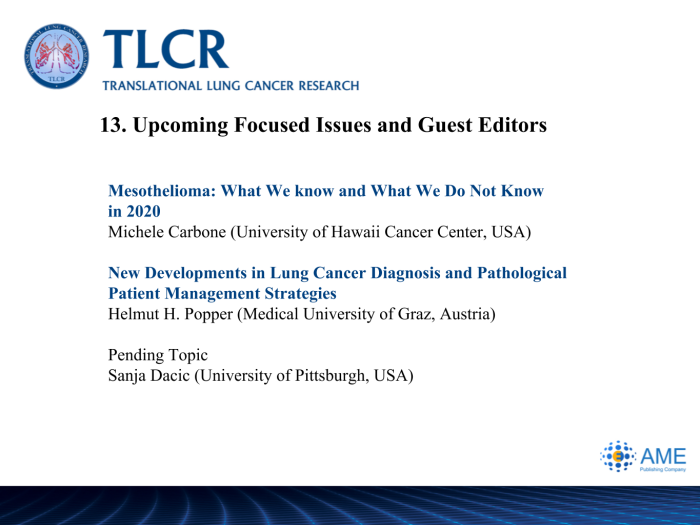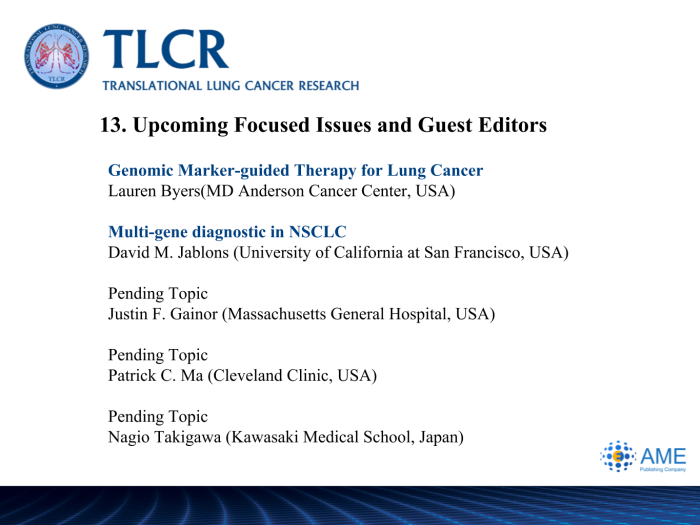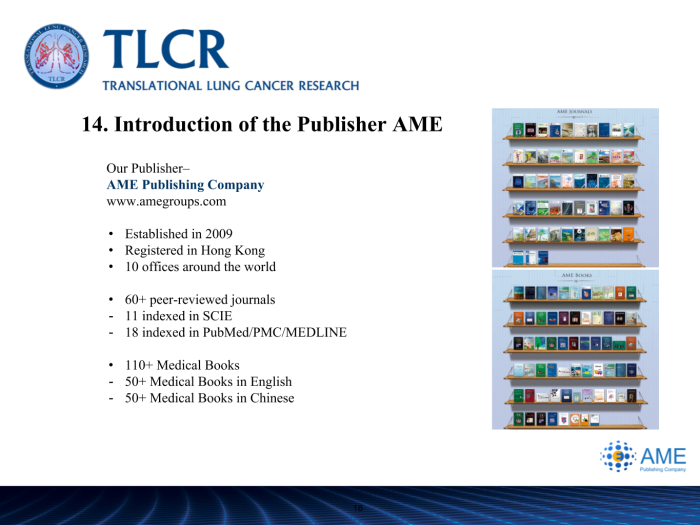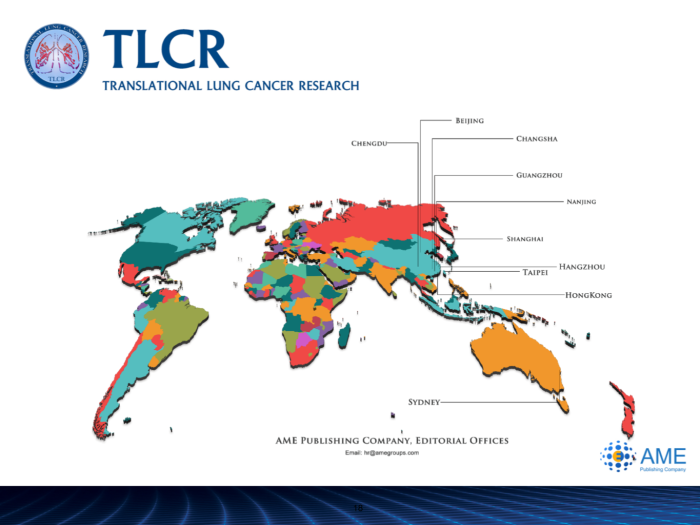 ---