Over the years, many TLCR reviewers have made outstanding contributions to the peer review process. They demonstrated professional effort and enthusiasm in their reviews and provided comments that genuinely help the authors to enhance their work.
Hereby, we would like to highlight some of our outstanding reviewers, with a brief interview of their thoughts and insights as a reviewer. Allow us to express our heartfelt gratitude for their tremendous effort and valuable contributions to the scientific process.
December, 2020
Takefumi Komiya, Parkview Cancer Institute, USA
January, 2021
Sung Yong Lee, University Guro Hospital, Korea
Michael Pritchett, FirstHealth of the Carolinas & Pinehurst Medical Clinic, USA

February, 2021
Mizuho Nishio, Kobe University Hospital, Japan
Ernest Nadal, Catalan Institute of Oncology, Spain

December, 2020
Takefumi Komiya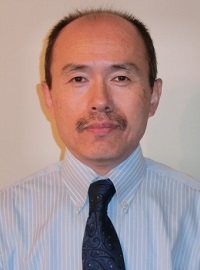 Takefumi Komiya, PhD, MD, is a Medical Oncologist at the Parkview Cancer Institute/Parkview Health, Indianapolis, United States. Currently, his research area mainly lies on the study on lung cancer, clinical trials and immunotherapy. In particular, he focuses on how to address resistance to immunotherapy, proposal of new staging using databases.
In Dr. Komiya's opinion, it is a great opportunity to review submitted manuscripts for maintaining and enhancing his knowledge in the field. Although it should be confidential, knowing other's thought process helps Dr. Komiya to develop his own ideas in future research. On many occasions, reviewing submitted manuscripts corrects his misunderstandings.
However, there are still limitations on the existing peer review. Dr. Komiya points out that some journals encourage or mandate authors to list people to whom authors want or do not want to be reviewers. People might ask friends or colleagues for reviewing their manuscripts. Although it might have been made to avoid conflicts, he does not think that the bias regarding choice of reviewers could be eliminated.
In order to encourage more researchers and physicians to share their research data with others, Dr. Komiya believes that it would be a great idea to share all the de-identified data with researchers in the field. However, there must be restriction regarding what exact data can be shared especially in industry sponsored clinical trials. Also, large trials run by cooperate groups also may require restrictions but overall it is a good way to start and share ideas with readers.
January, 2021
Sung Yong Lee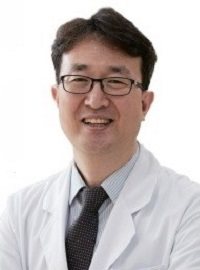 Dr. Sung Yong Lee currently works at the Department of Internal Medicine in Korea University Guro Hospital, Seoul, Korea. His research area is related to the diagnosis and treatment of lung cancer. The field of lung cancer has recently made tremendous progress in the field of molecular diagnosis and immunotherapy.
Dr. Lee's clinical research team has enthusiastic clinical staff, research researchers, and clinical research coordinators. His research team is called "Guro-Avengers". It is actively participating in phase II and III clinical trials on the diagnosis and treatment of lung cancer. Currently, Dr. Lee serves as a board member of the Korean Lung Cancer Society and is an active member of the American Association for Cancer Research (AACR).
Dr. Lee thinks that it is attractive for him to do peer reviews because he can review various recent research results, and he will get the latest ideas and trends of the medical discoveries and technologies. He regards a robust peer review system as a sharing of an academic passion and knowledge.
When it comes to the role of peer review in science, Dr. Lee believes that authors can acknowledge the academic trends unbiased and reflect academic trends of medical research by participating in the peer review system. He remains positive towards the peer review system and encourages more experts to do peer reviews.
Michael Pritchett
Dr. Michael Pritchett is an advanced bronchoscopist who is board certified in pulmonary disease and critical care medicine. He received his undergraduate degree from the University of Florida. He then attended medical school at Nova Southeastern University where he simultaneously received his medical degree and a master's degree in public health. Dr. Pritchett completed his residency in Internal Medicine at Mt. Sinai Medical Center in Miami Beach, U.S.A., and then his fellowship in Pulmonary & Critical Care Medicine at St. Elizabeth's Medical Center, Tufts University School of Medicine in Boston, U.S.A.
Since completing his fellowship, he has been in private practice with the Pinehurst Medical Clinic in Pinehurst for over 13 years. He holds privileges at FirstHealth of the Carolinas, a 4-hospital system in central North Carolina, U.S.A. He currently serves as the Director of Thoracic Oncology, and the Director of the Chest Center of Carolinas, a multidisciplinary thoracic oncology clinic. He has also previously served as the Medical Director of Critical Care at FirstHealth Moore Regional Hospital (40-ICU beds).
He is active in multiple clinical trials as a principal investigator in advanced bronchoscopy, thoracic oncology, molecular pathology, chronic obstructive pulmonary disease, asthma, and pulmonary arterial hypertension. He has been an author of multiple studies in these areas. Dr. Pritchett has published extensively on various navigation bronchoscopy platforms and on the use of intraoperative cone-beam CT (CBCT) to assist with biopsy of peripheral nodules. This technique has a significant increase in the diagnostic yield of guided bronchoscopy for small peripheral nodules. This innovative work with CBCT has led directly to perform first-in-human trials with an FDA-approved device for bronchoscopic microwave ablation of peripheral lung tumors. He has also recently been the first in the U.S. to use the new Intuitive Ion endoluminal robotic platform to perform bronchoscopy for peripheral lung lesions. You can follow Dr. Pritchett on LinkedIn.
We are happy to have the following interview with Dr. Pritchett, who shares his thoughts on the peer review system and the importance of Conflict of Interest disclosure for authors.
TLCR: Why do we need peer review?
Dr. Pritchett: The peer-review process is essential to the publication of scientific papers. It helps to maintain a high level of integrity in the research process. It also helps to ensure a valid research question and that the paper seeks to answer those questions with accurately drawn conclusions.
TLCR: The burden of being a scientist/doctor is heavy enough. How do you prioritize work to take extra review tasks?
Dr. Pritchett: It does take a lot of extra time to do the review tasks. Since I am not in an academic environment, I do not have protected research time or office hours. This review task is often done in the evenings and on weekends.
TLCR: What do you regard as a constructive/destructive review?
Dr. Pritchett: I have seen lots of destructive reviews. Reviewers need to realize that an unnecessarily destructive review can stifle real innovation and research. Besides, the reviewers should not hesitate to point out the limitations of the research work, and they should also offer suggestions on how to reduce these limitations to improve the results of the research work as a whole. If you simply chastise other expert's hard work without any offer of how to make it better, there will be nothing more than a waste of time in the end. Therefore, it is important to stay objective and not make it personal when it comes to the review work.
TLCR: Reviewing papers is often non-profitable, what motivates you to do so?
Dr. Pritchett: It is not profitable but I review papers to learn more of the process in hopes to level up my research work. Additionally, I find great satisfaction in being a part of the scientific publication pathway, and I also take pride in that.
TLCR: Is it important for authors to complete Conflict of Interest Forms recommended by the International Committee of Medical Journal Editors (ICMJE)?
Dr. Pritchett: Submitting an accurate conflict of interest form is imperative. Unfortunately, I have seen too many people not taking this seriously. Furthermore, it is very often that we see "no conflicts of interest to report" when we know real conflicts do exist. Also, we can even see this from many well-established academic members of the research community. In my opinion, having these conflicts does not inherently bias your research per se, but the readers need to see what those conflicts are and make their own decisions on their research work.
February, 2021
Mizuho Nishio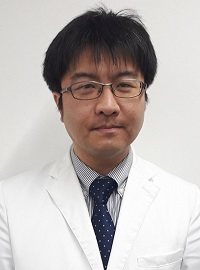 Dr. Mizuho Nishio currently serves as a program-specific assistant professor at the Department of Radiology in Kobe University Hospital, Kobe, Japan. His research area is the application of machine learning/deep learning to medical image analysis. Recently, he has focused on the automatic diagnosis of COVID-19 using deep learning on chest x-ray images.
Dr. Nishio earned his medical degree from the Kobe University School of Medicine. He completed his radiology residency at Nishi-Kobe medical center in Kobe, where he received the Hospital's Award for installation of a picture archiving and communication system in the Department of Radiology. He obtained his Ph.D. degree from the Kobe University Graduate School of Medicine. After that, he served as program-specific assistant professors at the Department of Radiology in Kobe University Graduate School of Medicine and Kyoto University Hospital. You may find out more about Dr. Nishio here.
What role does peer review play in science? To Dr. Nishio, peer review ensures the quality of scientific papers, and the process is important for advances in science. In the world of peer review, the scientific validity, weaknesses, and strengths of the papers must be assessed by reviewers. In general, peer review must be performed independently by the reviewer, but their comments must be objective and constructive.
Dr. Nishio thinks there is a limitation of the existing peer review system, and he has a suggestion to improve it. Regarding the role of the peer review system, it must be performed independently by reviewers. As a result, review comments can be subjective in some cases. Besides, the review comments can be affected by reviewers' research area and/or research interests, which may hinder the objective review. He suggests making open review available so that the peer review system can be improved, not hindered by the objective review anymore.
As an active reviewer, Dr. Nishio believes that his reviews will help to advance science eventually. To this end, even if reviewing papers is non-profitable, he will participate in reviewing papers as long as he has time.
He further shares with us his point of view on the use of Data Sharing Statement, "Data sharing is necessary to ensure the reproducibility of research. Besides, the Data Sharing Statement must be clarified in published papers. In recent years, several services for sharing data have been provided, and researchers can use them for data sharing. For example, in the field of radiology, it is possible to freely obtain many medical images from The Cancer Imaging Archive. On the other hand, it is not easy to share data in medical images due to the regulation of personal information. Although data sharing of medical images is important for the advancement of research, data sharing of medical images is not always possible for the protection of personal information."
Ernest Nadal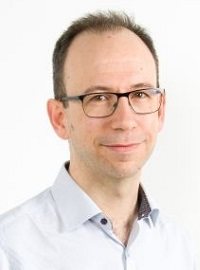 Ernest Nadal, MD, Ph.D., is currently the Head of the Section of Thoracic Tumors at the Department of Medical Oncology, Catalan Institute of Oncology in Barcelona, Spain. He is also an Assistant Professor at the University of Barcelona, Department of Clinical Sciences, Barcelona, Spain. He serves as a Principal Investigator of the Clinical Research in Solid Tumors (CReST) group, Oncobell Program, Bellvitge Biomedical Research Institute (IDIBELL) in Barcelona, Spain.
Ernest Nadal obtained his MD degree in 2001 at the University of Valencia (Spain) and completed his training in Medical Oncology in 2006 at the Catalan Institute of Oncology (Barcelona, Spain). He completed his training in translational research at the University of Michigan (Ann Arbor, US) and returned to the Catalan Institute of Oncology in 2014 where he led the research in Thoracic Tumors. He has been an Associate Professor of Oncology since 2019 at the University of Barcelona.
Dr. Nadal's main research interests are the development of clinical trials in special populations of patients with thoracic malignancies, the study of novel therapeutic strategies in malignant pleural mesothelioma, the characterization of the immune contexture of brain metastases, and the genomic characterization of early-onset lung cancer patients. He published more than 70 papers including papers in high-impact journals in the field of oncology or cancer biology. A more detailed biography of Dr. Nadal can be found here. You can also follow him on Twitter @NadalErnest.
In Dr. Nadal's opinion, peer reviewing is a great opportunity for learning and expanding knowledge in areas of interest, and provides interesting insights into what other research groups are currently doing. It is also a great exercise for reviewers to develop critical thinking and to indirectly cooperate with authors to try to improve their manuscripts.
However, peer-reviewing sometimes can also be a heavy burden for doctors, so it becomes important to prioritize work to take extra review tasks. Dr. Nadal recognizes that he usually reviews manuscripts during the weekend, which he has more time available for reading and reviewing manuscripts. In this regard, Dr. Nadal tries to be rather selective when accepting to review manuscripts mainly due to time constraints. Also, he generally only accepts reviewing papers closely related to his research focus or those that he anticipates will be highly informative.
Dr. Nadal is positive towards the peer review system in Translational Lung Cancer Research (TLCR). To Dr. Nadal, TLCR is an open-access journal which he considers is making great contributions on translational and clinical research in thoracic malignancies, but also is publishing interesting review articles, editorial and special series on significant advances in cancer care and prevention. Furthermore, he also considers it valuable that TLCR is interested in the multidisciplinary management of thoracic tumors and has a broad vision of lung cancer covering from laboratory research findings to the discussion of clinical issues and controversies.
Dr. Nadal reassures that authors must follow reporting guidelines (such as STROBE, CONSORT, PRISMA, CARE, etc.) when writing papers. Those guidelines to him are extraordinarily helpful not only for authors but also for reviewers and editors to ensure high quality, clarity, and transparency when reporting scientific contributions on observational studies, clinical trials, meta-analysis, diagnostic studies, or case series. Their utilization allows readers to understand better how the research was planned and conducted and which are the relevant findings as well as the study limitations. Therefore, he encourages that the authors follow those guidelines to increase the quality of their research publications.